Kasuri Methi is the dried leaves of the fenugreek plant. This herb is commonly used to spice up the aroma of Indian curries, dals, and Paneer recipes. However, kasuri methi is bitter in taste but its aroma is just mind-blowing. The uncommon taste of this herb mesmerizes the taste buds. It works perfectly as an appetizer and helps in keeping up the intestine health. You can roast it before adding into the curries to increase the aroma.
But we always recommend to prepare kasuri methi at home rather purchasing it from the stores. The process is too simple to follow.
Let's see How To Make Kasuri Methi At Home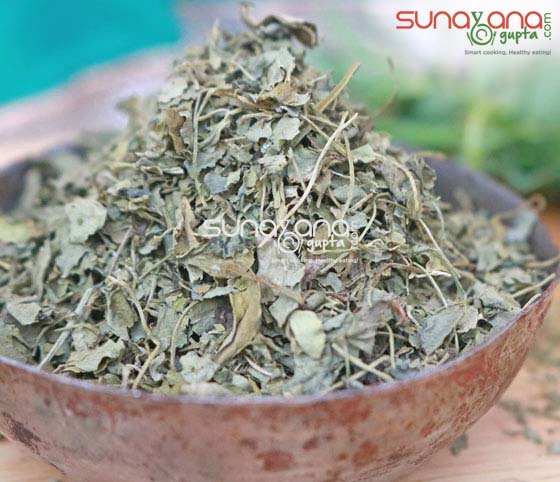 Sundried Method:
First, you have to sort all the fresh fenugreek leaves properly, and discard the rotten ones.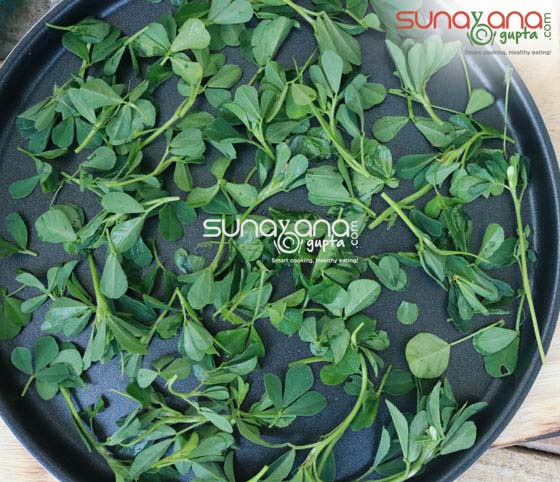 Wash the leaves thoroughly to remove any sort of impurities or debris. Now chop them finely into pieces and scatter on a wide tray.
Dry the leaves under sun for some weeks, until the moisture is soaked and the leaves are dried up completely. Grind them into powder and store the kasuri methi in an airtight container to hold the aroma for long.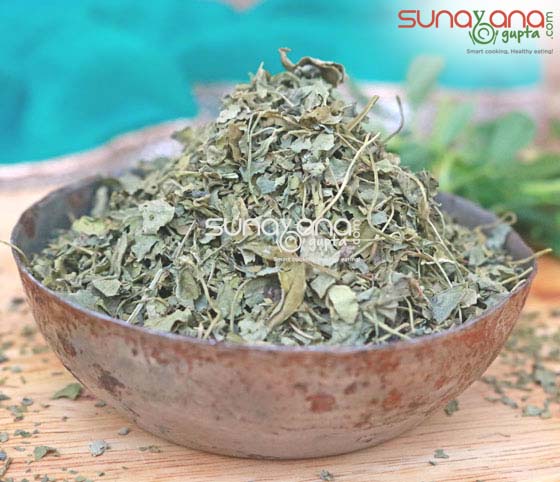 Oven Method:
In microwave, you can prepare the fenugreek leaves powder almost in no time.
First remove the fresh fenugreek leaves' stalks and roots and clean with water. Drain the water, spread these leaves on the tray and wipe out the moisture with kitchen towel.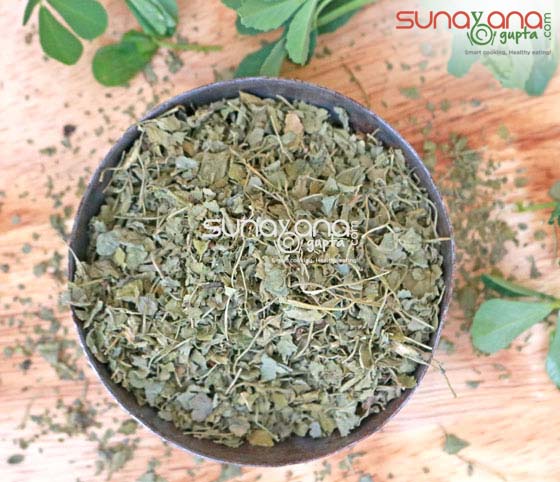 1) Now, pick a handful fenugreek and place them on the glass table. Make sure that these leaves are not overlapping each other.
2) Put the microwave on 100-Degree temperature for 30 seconds and check if the leaves are crispy enough.
3) Scatter them on a dry tray and they will be crispier just after few seconds. Kasuri methi is ready to store now.