For more than 6,000 years, people have been consuming this cultured super food all over the world.Flax seed benefits could help you improve digestion, give you clear skin, lower cholesterol, reducesugar cravings, balance hormones, fight cancer and promote weight loss… and that's just the beginning!
Undoubtedly, flaxseeds possess alpha-linolenic acid (ALA), the richest plant-based omega-3 fattyacid on this Earth and have a huge variety of colors like golden, brown, as well as tan. If you arelooking for the source of lignans in human diet, none but Flaxseeds can provide you with the desiredamount.
Spectacular Nutrition Facts Of Flaxseeds:
There are so many facts about flaxseeds that will definitely draw your attention. Did you know how much nutritious only 1-ounce flaxseeds may contain?
Omega-3 (ALA), Iron, Selenium, 8grams of Fiber, Manganese, 6gms of Protein, Magnesium (30%), Vitamin B1 (31%), Vitamin B6, Copper, Phosphorus (19%), Potassium as well as Zinc. Now you may have got the point why flaxseeds are globally called "Super food".
Health Benefits:
Flax Seeds Are High In Fiber Without Including Extra Fat:
Flax seeds are filled up with mucilage gum that helps in keeping your stomach heavier for long timeand increasing certain nutrient absorption. The soluble as well as insoluble fiber in flax seeds assist inlosing extra weight and fat loss and cut off food craving.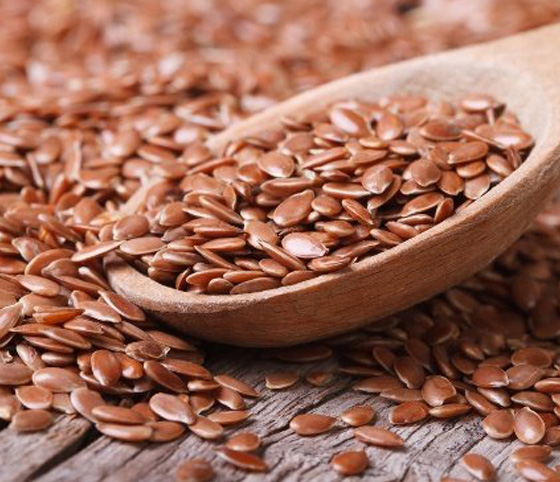 Healthier Skin And Hair:
ALA fats help reducing dryness and moisturize it from inside. Add 2 spoons of flax seeds to breakfastsmoothie and one tablespoon of flax seed oil to your hair will make your hair and skin healthier.Symptoms of acne, eczema and other skin issues are diminished and dry eye syndrome gets a goodhealing with flaxseeds. Your skin and hair will be hydrated internally with regular consumption ofFlax seeds.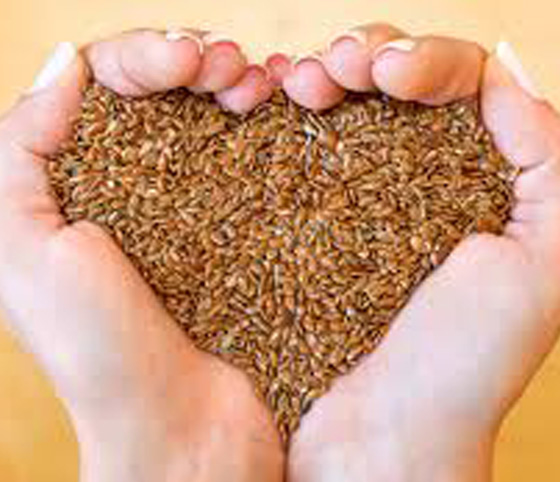 Culinary Uses:
Since flax seeds are magnificent source of different vitamins, metals, anti-oxidants and omega-3, youcan use them in vegetarian or noon-vegetarian salads to make it more delicious. In fact, flaxseedsare good enough to substitute eggs in a recipe. And not only salads, this 'super food' also makessmoothies, breads and protein shakes healthier and finely digestive.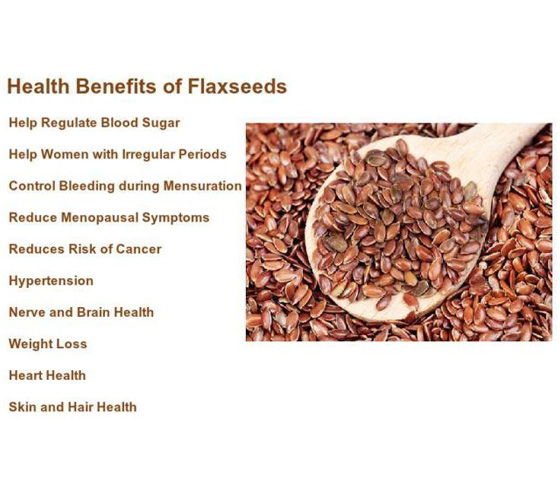 Cosmetic uses:
Flaxseeds are stuffed with essential minerals, vitamins like A, E, B6, omega 3, healthy fatty acids, andfiber, which make them a complete wonder for an enriched skin. A frequent bowel system isinstigated by regular consumption of flaxseeds and as a result, toxins get released from human bodypurifying blood and inhibiting acne. Vitamin E, the "perfect skin vitamin" leaves your skin glowing andmoisturized, if you add flaxseeds in your facemask.