As a rare native Australian spice, wattleseed is an amazing ingredient for your bread, biscuits, and cakes. It has a distinctive chocolate or coffee flavour. In fact, wattleseed is one of the most nutritious foods cultivate in the arid zone. It is a naturally rich source of proteins and many other nutrients. So, here's everything you need to know about this wonderful spice: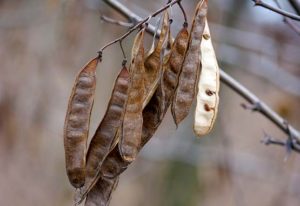 The Source of Wattleseeds:
Acacia or Wattle is a tree extensively grown in every part of Australia. The edible seeds of this tree are used as a spice in many Australian dishes. Here you should know that acacia has more than 1000 species out of which 120 are edible. This tree is mainly grown in semi-arid to arid regions.
Historically, wattleseeds have been used by the native Australian as a source of proteins and carbohydrates, particularly during the droughts. It takes 4-5 years for these seeds to mature. After harvesting, they are cleaned and roasted to develop their distinctive aroma in wattleseed recipes.
The Health Benefits of Wattleseeds:
Being a rich source of proteins, wattleseed is also known as an understated hero of Australian  native spices . It is a low-glycaemic food that slowly releases the sugars. It can be used by the people suffering from diabetes to maintain their blood sugar levels. A higher concentration of calcium, iron, zinc, and potassium make it an amazing spice for many recipes.
The Flavour of Wattleseed:
The elegant wattle is the most cultivated variety of this super food. It is also called prickly wattle or bramble wattle. It has a nutty and roasted aroma along with touches of raisins, chocolate, and sweetness. The taste profile varies as per the species of acacia tree.
The Culinary Uses of Wattleseed:
There are many innovative ways to use this spice in wattleseed recipes . You can add it to your desserts and sprinkle on the cappuccinos. Some other ways to use it in your food are:
You can add roasted wattleseed to the smoothies or cereals.
Milled seeds can be used for gluten-free flour. It can be used for making breads, biscuits, or cakes.
Add them to meats and seafood for an additional flavour.
Use for making thick sauces and marinades.
Make ice-cream and many other desserts using wattleseed.
Crush the seeds to be used for rubbing the meat.
Wattleseeds heated in oils emanate a pleasant flavour in the recipes.
It can be used for a mild flavour in a number of dishes.
Use ground wattleseeds as a hazelnut replacement.
Add the seed liquor to nut milks for a unique roasted flavour.
Where to Find Wattleseed?
If you want to buy a genuine variety of wattleseed, you should prefer an authentic store that offers a wide variety of native spices.