Cucumber, the key to 'Flab to Slim', is a very reliable member of the gourd family. You can't classify cucumber solely as a fruit, since this is a common culinary ingredient in India. Though the origin of cucumber comes directly from Southern Asia, now it is globally cultivated.
Variety of Cucumbers:
Numbers of varieties are there you will come by while looking for the huge classifications of cucumbers.
Slicing Cucumbers:
This type of cucumbers is the long are longer in shape and you will get this straight cucumbers in the supermarkets. You can eat them up fresh after cutting into thin pieces. Generally, the green ones are chosen for eating due to their less seeds and non-bitter skin. The yellow ones taste bitter and sour.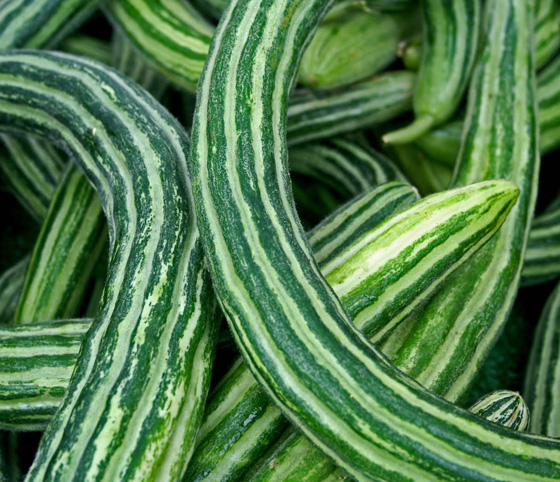 Container Cucumbers:
These cucumbers are specifically grown for deck planting, compact vine as well as small space gardens.
Pickling Cucumbers:
The shorter, the stouter with some more spines and a dry flesh – this is the smartest description for pickling cucumbers. If you haven't tried it yet, hurry and enjoy pickle with bumpy skin cucumbers. With Indian dishes like Dosa, pickling cucumber is simply must have.
Culinary uses:
Yummy Pickles:
Take the pickling cucumbers and you can prepare Cucumber pickles, which is too easy to store for a month or more. Just place it inside the fridge and you can relish the taste for long.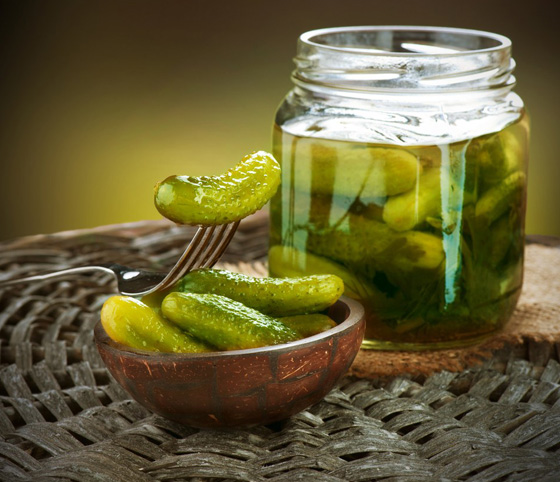 Cucumber Mocktails:
Smoothies and beverages are incomplete until you add some cucumber juice into it with ice. Any kind of summer punch looks prettier once you garnish it with cucumber ice.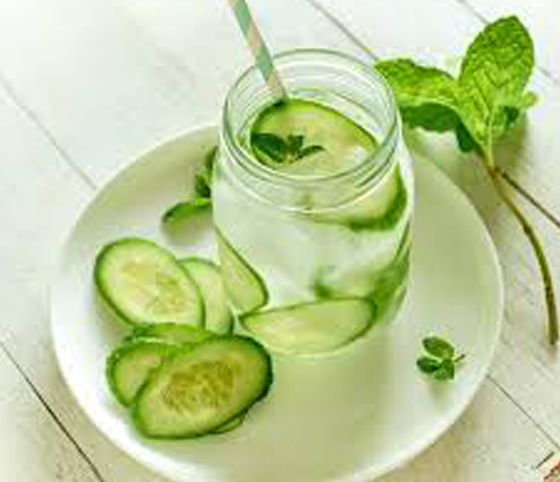 Delicious Cucumber Soup And Salad:
Strain the juice from pureed cucumbers and mix it with veggies like sliced tomatoes, baby corn or fresh sweet corn, and any other vegetable from your favorite list and some buttermilk. A pinch of mint and cucumber soup is ready. A bowl of salad can't be even imagined without cucumbers.
Cosmetic Uses: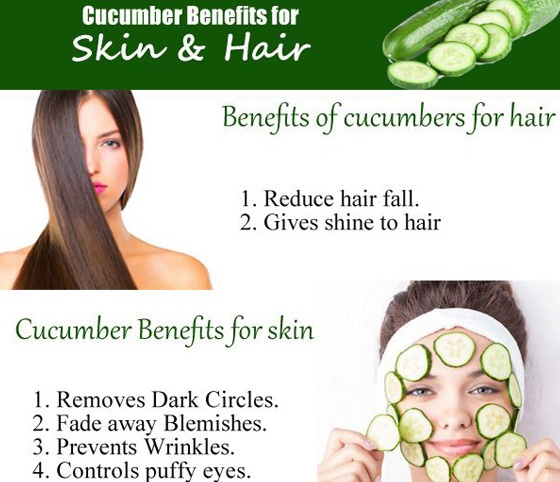 Reduces Dark Circles:
This is the most common and natural solution to get rid of dark circles. Thepuffy, tired-looking eyes will be refreshed with some slices of cucumber and nochemical solution can beat this natural eye pad.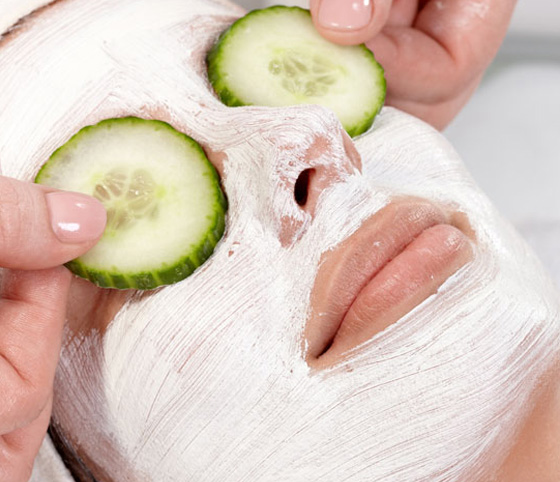 Best Toner For Oily Skin:
Cucumber juice is the best skin toner for oily skin and the cleansing properties present in it, soothe tired skin after day's work. A soft and supple skin is all yours and skin problems will take a leave.
Healthy Body:
Cucumbers help in reducing weight since they are very low in calories (16Calories). It will discard your food craving and you won't feel hungry for long.