The sweet, colorless and nutty coconut water has a literal translation like, 'Dew from the heavens'. When you enjoy drinking coconut water from a fresh coconut, no other drink can beat its health benefits. Let's see 10 Reasons Why You Should Drink Coconut Water Regularly.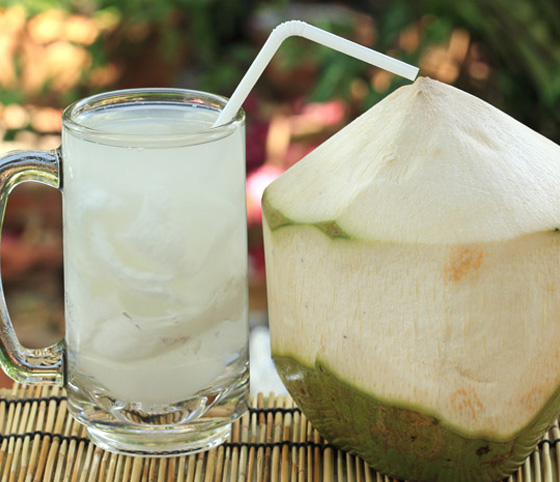 1. Coconut water is almost identical to blood plasma of human bodies and it is more easily absorbed than pure water. When you drink it, your body instantly rehydrates. It prevents the tendency of nausea.
2. Coconut water is enriched with lauric acid that helps in healing the mild infections in stomach irrespective of the reasons. Keep your stomach cool and healthy with coconut water.
3. Regular consumption of coconut water helps in increasing immunity system.
4. Soluble fibers in coconut water help in the improvement of bowel movement.
5. A small cup of coconut water has adequate potassium to prevent kidney stones and keep kidneys well-functioned.
6. Coconut water is a natural health tonic that provides extra nutritional values.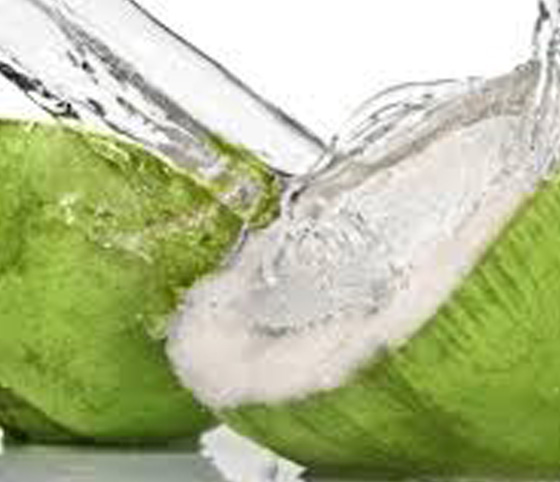 7. A glass of coconut water everyday can reduce your blood pressure and prevent the chances of cardiac attacks.
8. Coconut water is a refreshing and healthy drink that you can consume regularly to gain instant energy.
9. When your strenuous exercise session is over, naturally your body loses potassium, magnesium as well as calcium due to movements of the muscles. Drink a glass of coconut water instead of your fruit smoothie to prevent muscle cramps.
10. Coconut water is a low-calorie drink to quench your thirst and so you can easily replace your high calorie drinks with it to lose weight.